SEPTEMBER 23, 2020: HEALING WEDNESDAYS
THE CIRCLE OF TWELVE - FOR SUBSCRIBERS 6pm (PT)!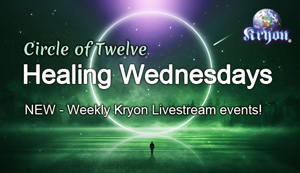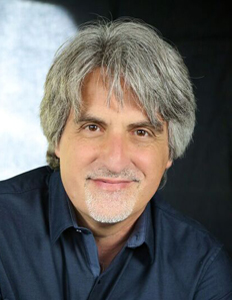 Special guest: DR. EMIL FAITHE - www.healingwizards.com



KRYON MASTERS
OCTOBER 10-11, 2020:
LIVE
in
TUCSON, ARIZONA


OCTOBER 24-25, 2020:

STREAMED LIVE-RECORDING

LEMURIAN STARSEED GATHERING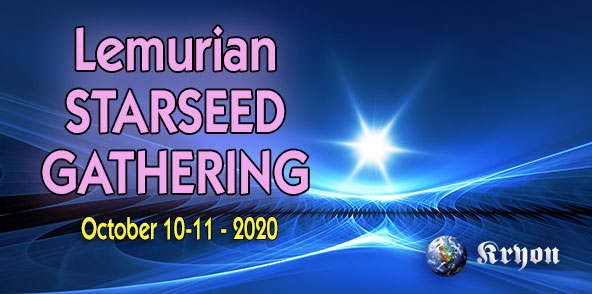 SPECIAL LIVE AND STREAMED MEETING

TUCSON, ARIZONA, OCT. 10-11 - Limited TV Audience!

STREAMED LIVE-RECORDING - OCT. 24-25


Featuring wisdom from the ONLY Humans to receive their
past Lemurian Names from KRYON
Come in person
(limited studio audience) OCT. 10-11
OR tune-in later to the live-stream recording. OCT. 24-25

KRYON MASTERS
SUNDAY, DECEMBER 6, 2020: AWAKENINGS
ANNUAL CHRISTMAS KRYON SPECIAL
CANCELED - CANCELED

Sorry, everyone, but COVID is going to impact
our annual Christmas meeting.
When they cancel the Rose Parade, it's a sign that
we are not going to be back to normal by December.
SEE YOU NEXT YEAR!
Lee Carroll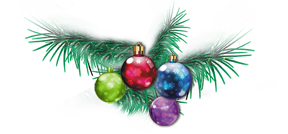 MAY 5-15 2021: MONUMENT VALLEY
10-DAY INDIGENOUS HEALING EXPERIENCE
THE ONLY USA EXCURSION IN 2021!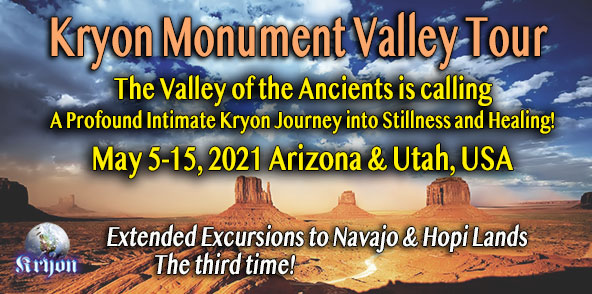 Here is an exceptional one-of-a-kind tour to a sacred indigenous land with Lee Carroll and KRYON. It's the ONLY tour we are doing in the USA in 2021, and is one of the most healing experiences we offer. Following our first tour in 2017 and second tour in 2019 that were so remarkable, we are offering it again with additional extended excursions to Navajo and Hopi Lands. Watch the short 10-min documentary of the 2019 winter tour to see the amazing places we visit.. all in our own country. More than a tour -
It's a healing experience.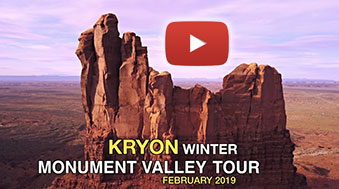 Shaloha Productions, LLC
JANUARY 21-30 2022: CUBA

10-DAY EXCURSION!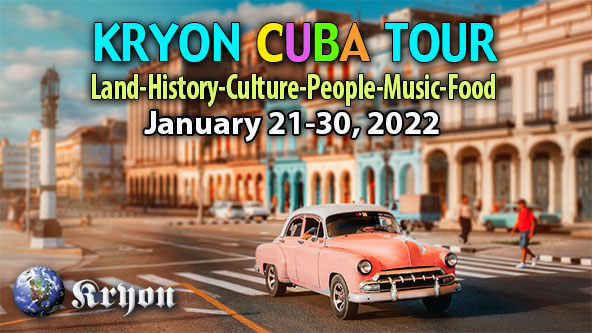 FOR THE FIRST TIME EVER!


For many, this will be a dream come true! Visiting CUBA while it's still the way it is today hasn't really been possible for many.
LOOK!
This CUBA tour is totally legal for Americans the way we are doing it. I have full explanation in the video at the left.
Click the button below for full details.
-
Lee Carroll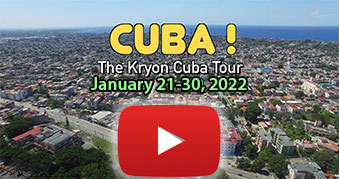 Shaloha Productions, LLC