AUGUST 22-23-24, 2020: LIVESTREAMED!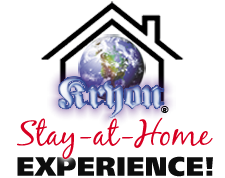 VANCOUVER, BC, CANADA
Saturday - Sunday - Monday

LOOK: NEW 2020 SHOW!
The Hero's Journey - The Nodes and Nulls of the planet
Astrology of the day - Are we alone? - New info on evolution that didn't happen
Always new heartfelt channeling - special guest each weekend









SATURDAY: UP CLOSE w/Kryon Seminar
"NEW PARADIGMS OF EARTH"
LEE CARROLL Lecture and Channelling day
Dr. Amber Wolf - Marilyn Harper - Michelle Karen
Monika Muranyi
Special appearance by Dr. John Ryan

SUNDAY: InnerActive Workshop
"Balance and Belief"
Lee & Amber Wolf presenting together + KRYON

MONDAY: Marilyn Harper - Adironnda
"How to Channel - Even if you think you can't"




Soulopreneur